The Fundraising, ALMA 28th Anniversary Gala Dinner and Dance will be held on Saturday, December 2, 2023.
Click Here to download your ALMA Gala 2023 Anniversary Dinner & Dance Invitation.
Click Here to purchase your tickets.
Please email Adolfo directly to purchase a table.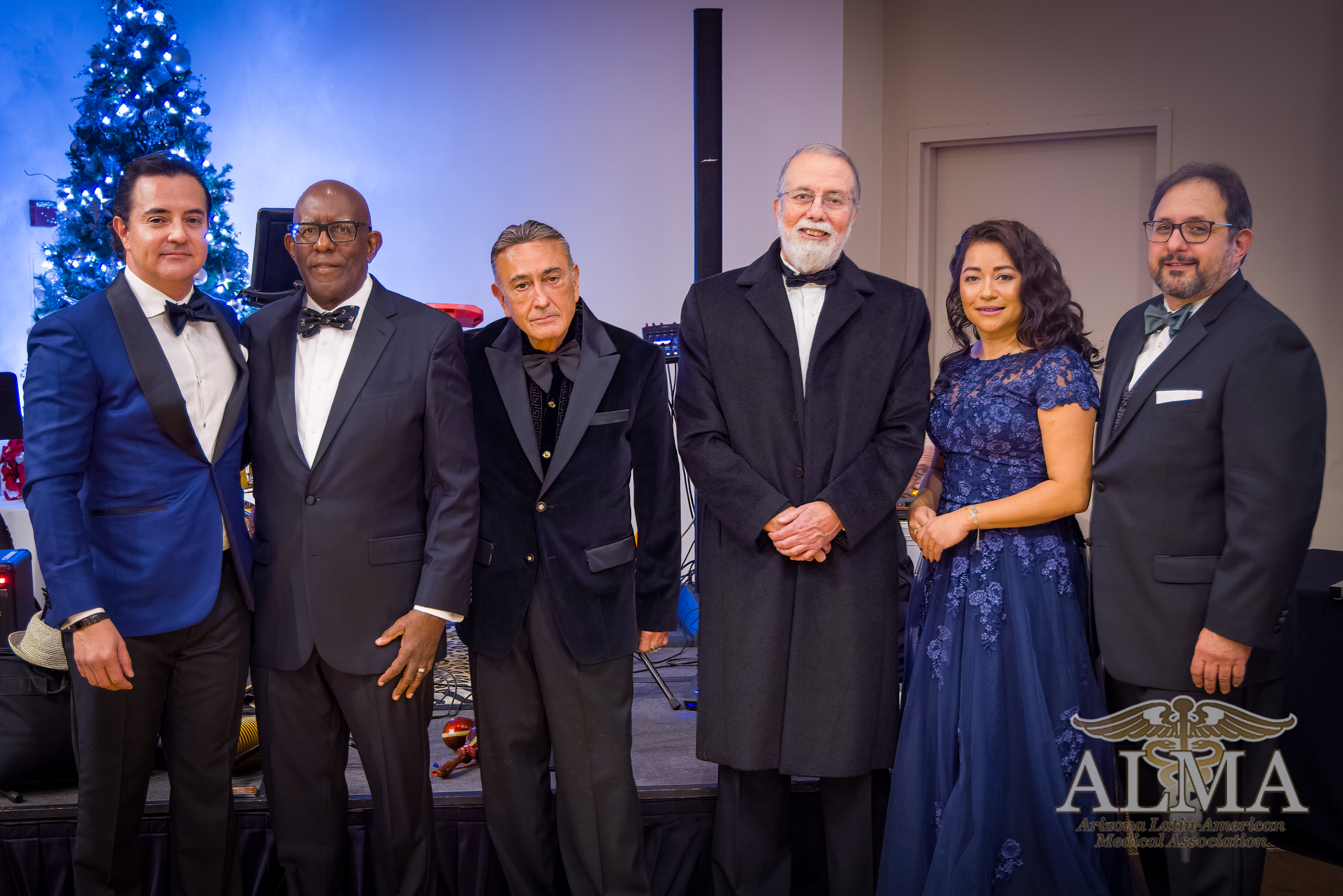 Presented Left to right:
Robert Bonillas MD, Chairperson, Paul Underwood MD, Carlos Cazares  DO, Victor Salazar-Calderón MD, Secretary, Claudia Vargas PharmD, Treasurer, Pedro Rodriguez Guggiari MD, not in photo are Rosalia Vasquez FNP-C and Adolfo Echeveste ALMA President and CEO

Open MRI Solutions
We perform all kinds of MRI, MRA & MRCP Services, on a top-of-the-line, open-magnet MRI table, capable of producing high definition images and up to 3mm slices; while providing the outmost level of comfort to our patients.
Our Motto:
"Dream the better healthcare…implement the changes to make it happen"
Our Mission Statement:
Coalesce passionate Healthcare Professionals, striving for excellent, inclusive, accessible healthcare for all Arizona Residents.
Our Goals:
Promote partnerships and innovation to establish a network of health professionals facilitating access to health care for Arizona residents.
Promote partnerships and establish network facilitating the innovation of healthcare for all Arizona Residents.
Nurture health professionals involved in education, clinical research and innovative health care delivery systems.
Support and enhance Healthcare Professionals, to excel and enjoy the Delivery of care, Education, Research & Innovation in Medicine.
Enhance collaboration with any society that share the goal to develop sustainable cultural initiatives in Health, Arts & Integral wellbeing.