The ALMA goals cannot be achieved
without your support!
ALMA is committed to serving our community in several ways. We are increasing the number of Latino healthcare professionals through mentorship programs and scholarship awards. We provide preventive medical care and education through health clinics around the state of Arizona. We provide access to lower cost, quality healthcare to uninsured and underinsured families through our MedCard Program.
Donate – Scholarship & Endowment
ALMA provides scholarships to Latino students pursuing healthcare careers. Scholarships are awarded to students enrolled in an Arizona public or private university professional program, and who intend to practice in Arizona. You can support ALMA's mission by donating to our Scholarship fund. ALMA is a 501(c)(3) Non-Profit Corporation.
ALMA Health Career Awards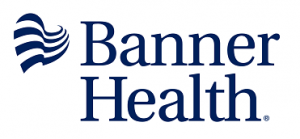 Please tell them you learned of the positions from ALMA
Click below to learn more
---
Primary City/State: Phoenix, Arizona
Department Name: PFS Admin-Corp
Work Shift: Day
Job Category: Revenue Cycle
Your pay and benefits are important components of your journey at Banner Health. This opportunity includes the option to participate in a variety of health, financial, and security benefits. In addition, this position may be eligible for our Management Incentive Program as part of your Total Rewards package.
---
Executive VP, Chief Financial Officer
Department Name: System Finance Admin-Corp
Work Shift: Day
Job Category: Finance
A network with resources for leaders with vision. Our leaders are at the front of the health care transformation, planning the future of Banner Health. If changing health care for the better sounds like something you want to be part of, we want to hear from you.
Banner Health is one of the largest, nonprofit health care systems in the country and the leading nonprofit provider of hospital services in all the communities we serve. Throughout our network of hospitals, primary care health centers, research centers, labs, physician practices and more, our skilled and compassionate professionals use the latest technology to make health care easier, so life can be better. The many locations, career opportunities, and benefits offered at Banner Health help to make the Banner Journey unique and fulfilling for every employee.
Alternative to CPAP for OSA
Presentation by: Carlos Alvarado, MD (Banner Medical Group Sleep Clinic Sun City West)
The ALMA education dinner is scheduled for Thursday, September 21 , 2023, 6:30 PM reception, 7:00 P.M. dinner & program sponsored by Natalie Perrone, Inspire Sleep.
email your reservation to: adolfo@almahealthcare.com on a first-come first-serve basis for paid ALMA members until capacity is reached.
Please name healthcare providers attending.
Meeting Site:
Fleming's Steakhouse
9712 W. Northern Avenue
Peoria, AZ 85345
Agenda:
6:30 PM Reception
7:00 PM Call to order – Dinner Robert Bonillas, MD Introduction of Sponsor & Speaker Presentation followed by questions & discussion
8:15 PM Announcements
8:45 PM Adjourn